About Grace Jackson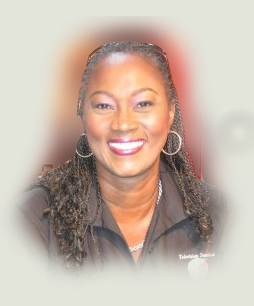 Grace Jackson was born in Priory, St. Ann, Jamaica on June 14th, 1961 and attended The Queen's School from 1972 - 1977.
While at The Queen's School Grace started her athletic career as a long Jumper with the late Nellie Reid then went to high jump where she achieved success in Class 2 & Class 3. She herld the High Jump Record for many years. While still a student at The Queen's School she went to The Carifta Games in 1976 where she placed second in the High Jump. At the Carifta Games in 1978 she won the hurdles and 150. Grace won a scholarship in Track & Field (High Jump) to Alabama A & M University.
After her College career Grace went on to compete in three Olympic Games - 1984,1998 and 1992. In 1984 she made the finals in four events (100, 200, 4x100 and 4x400) - the first woman from the English speaking Caribbean to do so. In 1988 she captured the silver medal in the 200m and finished fourth in 100m. Her times in 100-200-400 are still she in world's top five of sprinters. Grace can also claim medals in the Commonwealth Games in the CAC Championships Grace retired from athletics after her 1992 Olympic effort. Grace was awarded Order of Distinction (Officer Class) in 1989.
In 1987 she earned a Master in Arts at Queen's College, New York and another Masters in Sports Management from the US Sports Academy, in Alabama in 2007. From 1998 - 2009 Grace was the Student Services Manager Sports at The University of the West Indies and was a regular commenter on television and radio programmes.
As a member of the International Association of Athletics Federation's Women's Committee, she is championing the welfare of women in athletics and is encouraging them to be more actively involved in athletics from all levels, not just on the track.
Currently Grace Jackson is the Sports Development Director at The University of the West Indies, the 1st Vice President of the JAAA and a Board Member of the RJR Sports Foundation.